Receive our updates direct to your inbox:
Latest News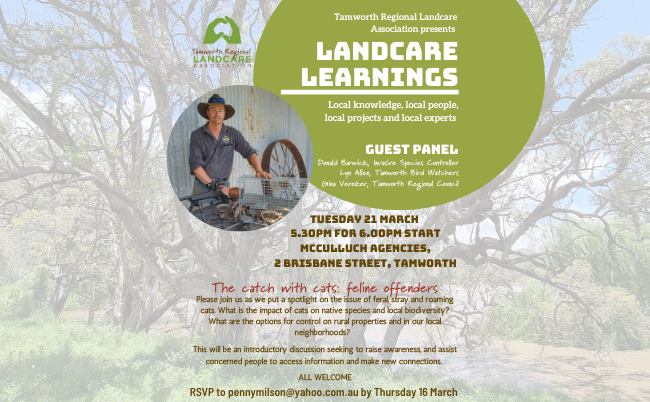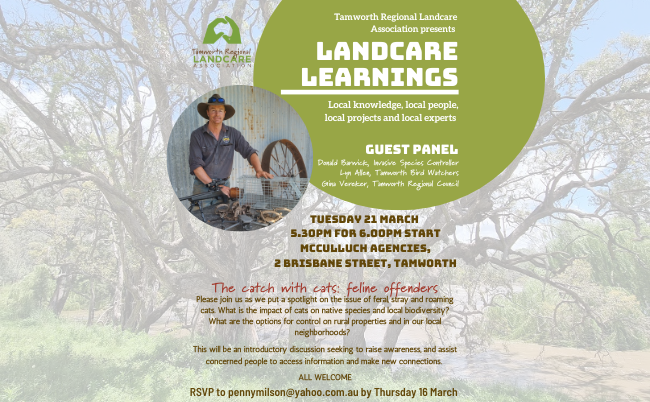 ---
Landcare Learning - The catch with cats -Feline Offenders
Please join us as we put a spotlight on the issue of feral, stray and roaming cats. What is the impact of cats on native species and local biodiversity? What are the options for control on rural properties and in our local neighborhoods?