Receive our updates direct to your inbox:
Latest News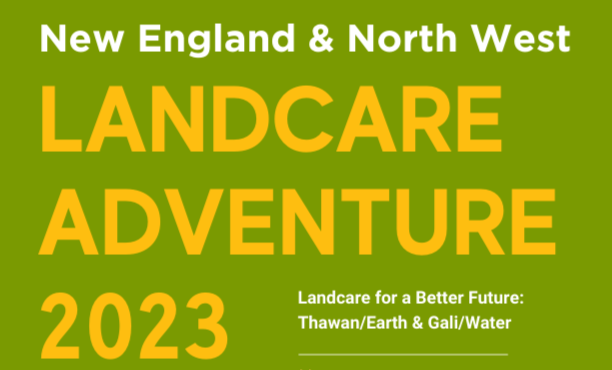 ---
NE NW Landcare Adventure Conference 2023
We're thrilled to announce that the videos from the Landcare Adventure Conference 2023 are finally available for your viewing pleasure! Relive the incredible moments, inspiring talks, and all the amazing insights shared by our passionate speakers and fellow Landcarers. Whether you attended the conference or missed out, now's your chance to catch up on all the action! These videos are a valuable resource for anyone dedicated to sustainable land management and environmental conservation.Let's continue to learn, grow, and make a positive impact together. Spread the word and share your favorite takeaways with the Landcare community! Happy watching https://youtube.com/playlist?list=PLdg7YhnIf5scUBLflH6QDSDGToN5NgYk2&si=lnQLdKJMzDRM9QMf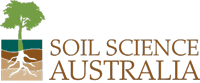 ---
Soil Science Ressources
As part of the National Soil Strategy, Soil Science Australia has been hard at work developing a Soil Resource Library that aims to make accessing reliable information on soils easier than ever before. Whether you're a farmer, a gardener, or just someone curious about the Earth beneath your feet, this resource is designed to help you better understand our precious soil.Check out the Soil Resource Library here: https://www.soilscienceaustralia.org.au/.../smart-farms.../We hope you find this valuable! Let's nurture our soil for a greener and healthier future.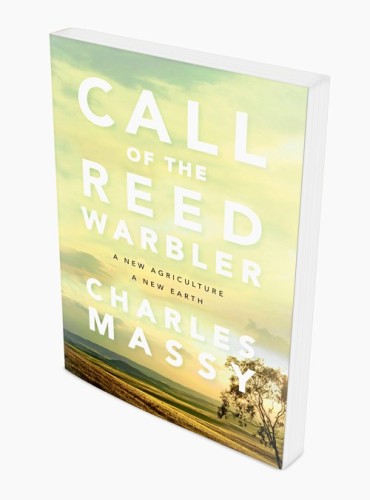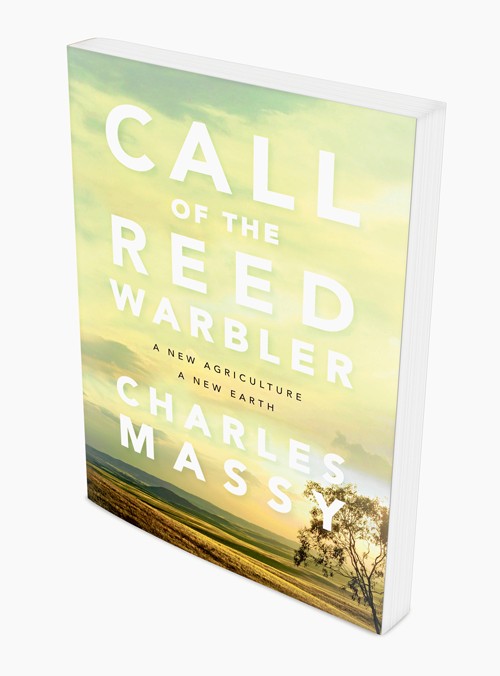 ---
Exciting Giveaway Alert
Hey there, bookworms!
We have an exciting giveaway for you!
Landcare is not just a word, it's a movement that holds immense significance for our environment and the people who care for it. To celebrate the work of our volunteers, we are giving away 4 copies of the thought-provoking book, "Call of the Reed Warbler" by Charles Massy, which explores the evolution of farmers towards a more sustainable agriculture. To enter the giveaway, all you have to do is share with us what Landcare means to you! We want to hear your ideas on how Landcare can better influence people to engage with and love their environment? What motivates you to embrace sustainable practices? Share your thoughts and experiences in the comments below for a chance to win this captivating book! Hurry up and share your insights in the comments below or email your response to info@trla.org.au. The will winner be randomly selected and announced on September 15. Good luck to all the participants!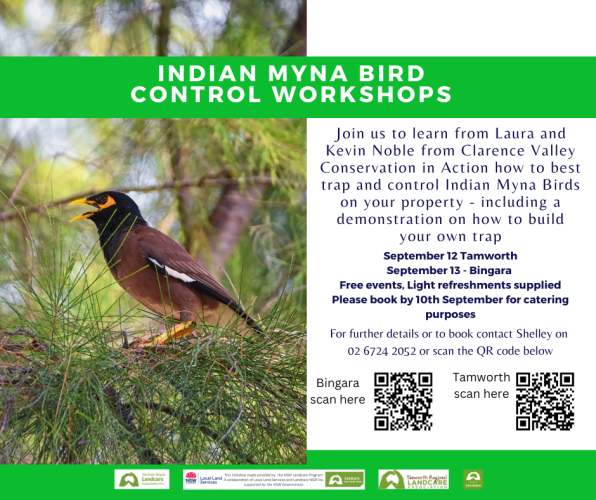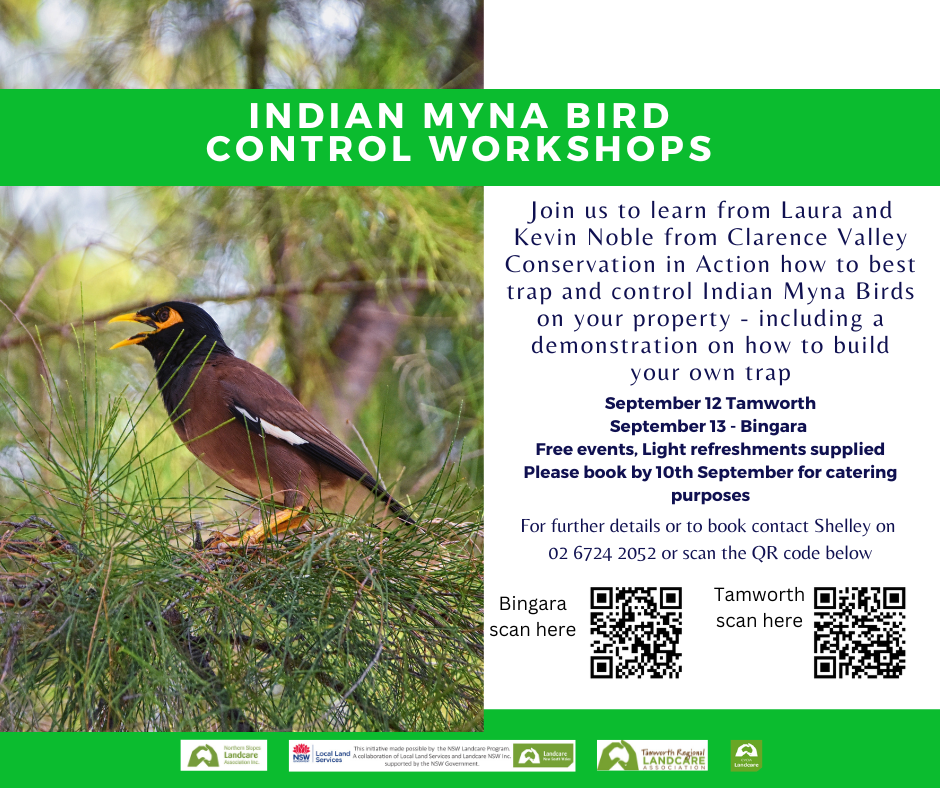 ---
Indian Myna Workshop
September's Landcare Learning will be an Indian Myna Workshop.

Come along to learn the most efficient and successful methods of trapping Indian Myna Birds. Laura and Kevin Noble have trapped literally thousands of Indian Myna's in the North Coast of NSW and have all the tips and tricks to ensure your trapping efforts are successful. Since 2012, Clarence Valley Conservation in Action have supported and enabled the trapping of more than 19,000 indian mynas.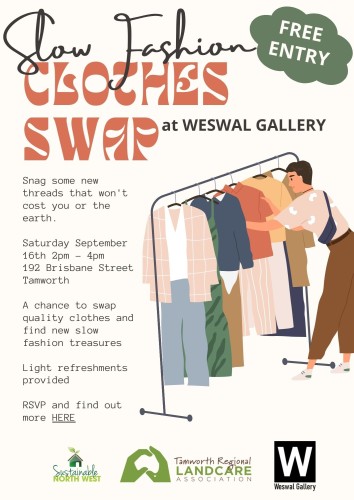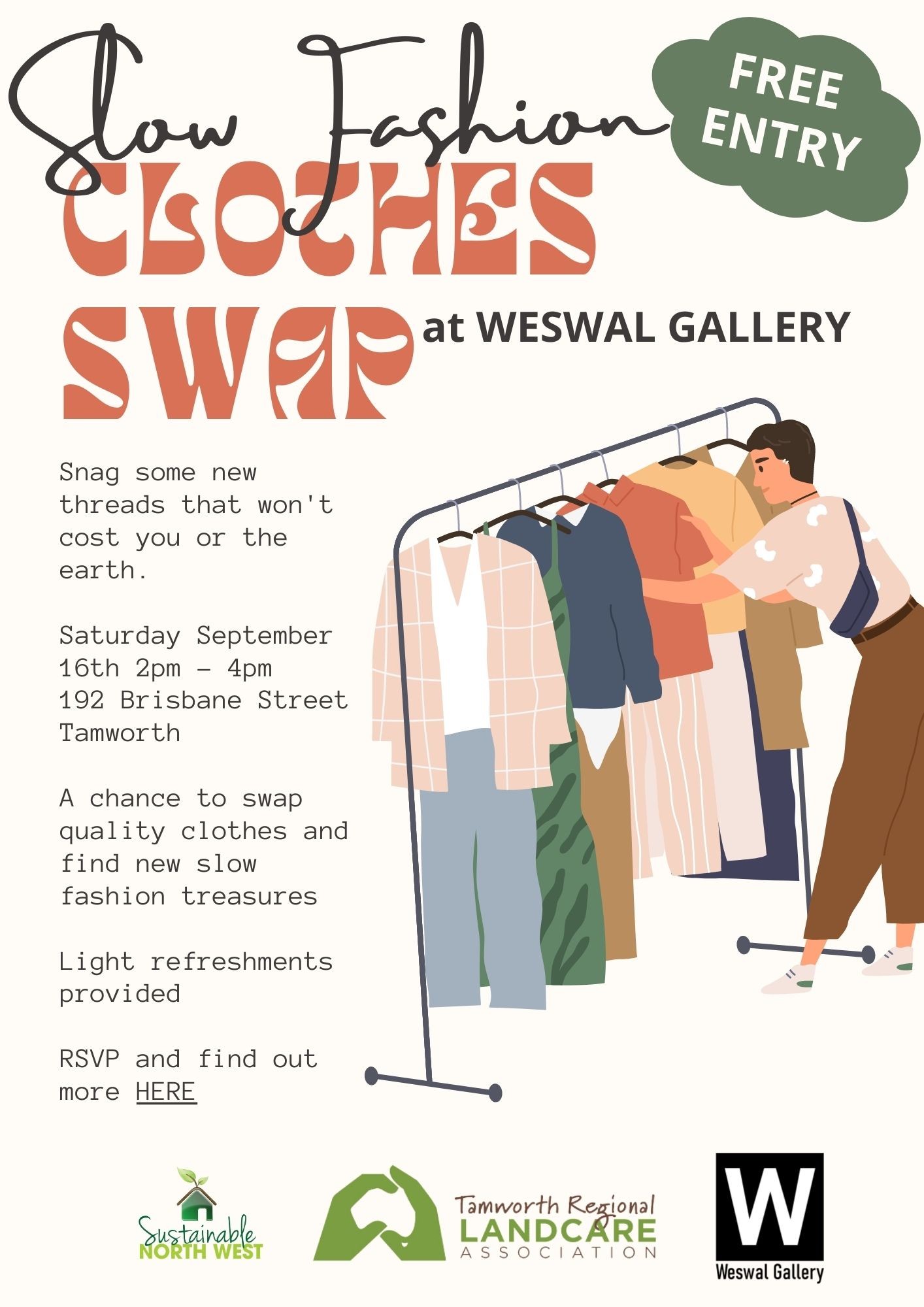 ---
Slow Fashion Clothes Swap
🌿👗 Embrace Sustainable Fashion at Our Clothes Swap Event! 👗🌿

Hey fashion enthusiasts! 🌎 Looking to refresh your wardrobe without breaking the bank or harming the planet? Join us on Saturday, September 16th, from 2pm to 4pm at 192 Brisbane Street, Tamworth, for an exciting clothes swap event that's all about quality, style, and sustainability!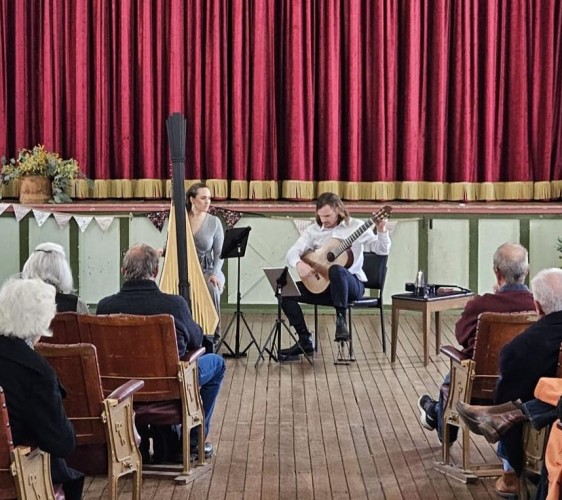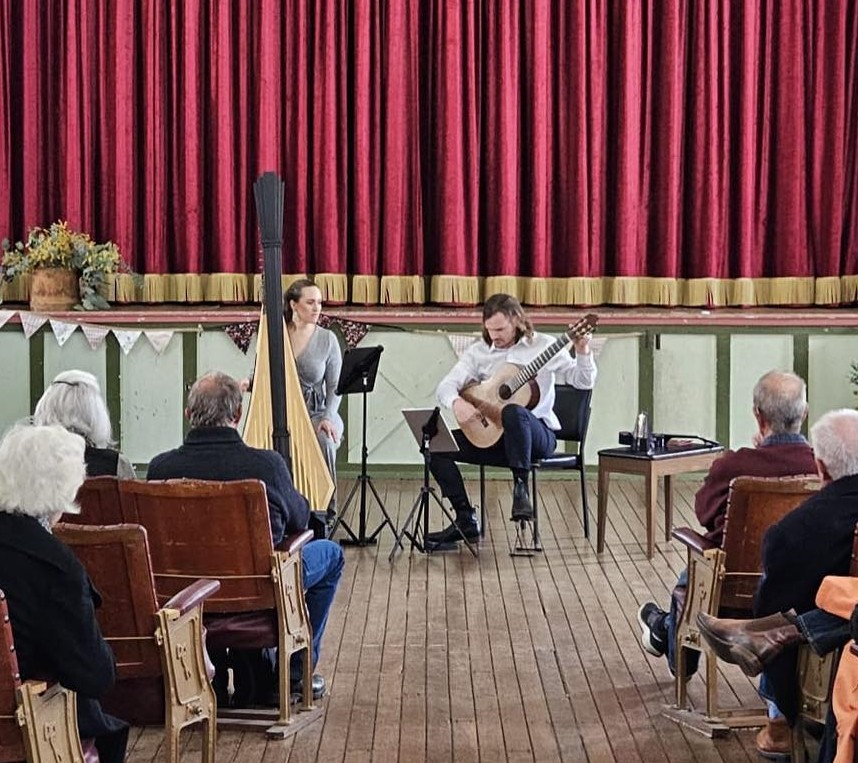 ---
Enchanting Harmony: Suite Mágica by Andrew Blanch and Emily Granger Supports Nundle Community Garden's Growth
Guitarist Andrew Blanch and harpist Emily Granger united their talents to cast a captivating spell with Suite Mágica. Presented by Music in the Regions, this musical delight not only enthralled the senses but also echoed support for the Upper Peel Landcare Group.

---
Landcare Collab Alert!
Wanna make a difference!? TRLA have started to collaborate with Campgrounds coffee and they have joined forces with Floozy Coffee Roasters this August to give you a special Landcare Collab beans! So all you have to do is snag a bag of these special 'Landcare x Floozy x Camp Grounds' beans to make a difference! For every 1kg bag, Floozy is donating $5, and for every 250g bag, they're donating $2.50. What champs! Plus, Camp Grounds is donating 10% of all bags sold! Come get your snazzy 'Landcare Collab' bag of beans to fund the good work of our volunteers. TRLA is non-for-profit and all funds donated will be going back in to the community. So head down to their shop on 37 Dowe Street today to get your beans.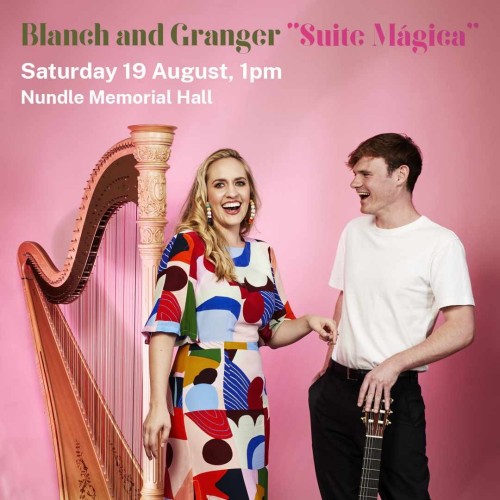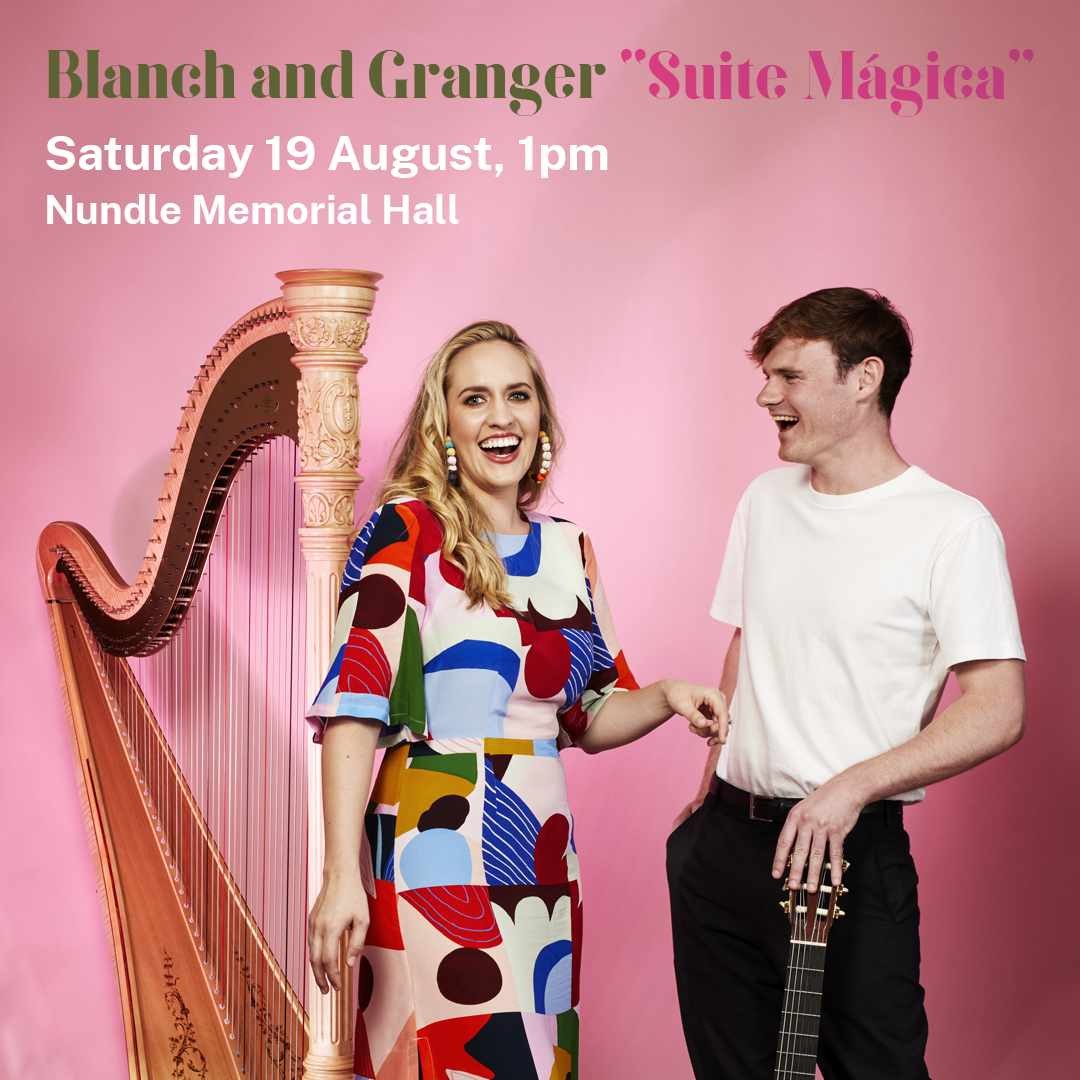 ---
Music in the Regions
Music in the Regions presents the extraordinary combination of guitarist Andrew Blanch and harpist Emily Granger in Suite mágica. This concert is presented in partnership with the Upper Peel Landcare Group.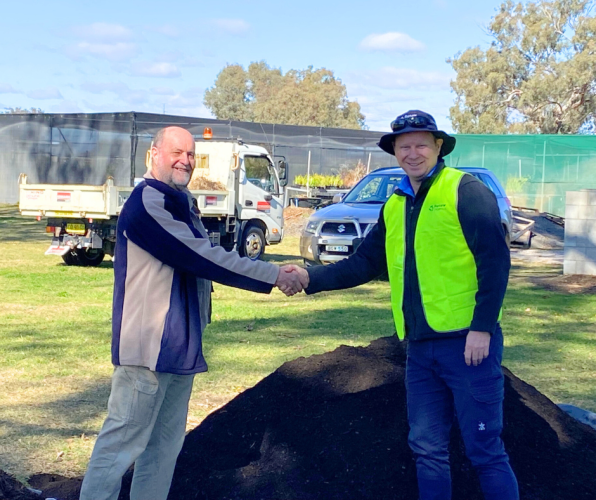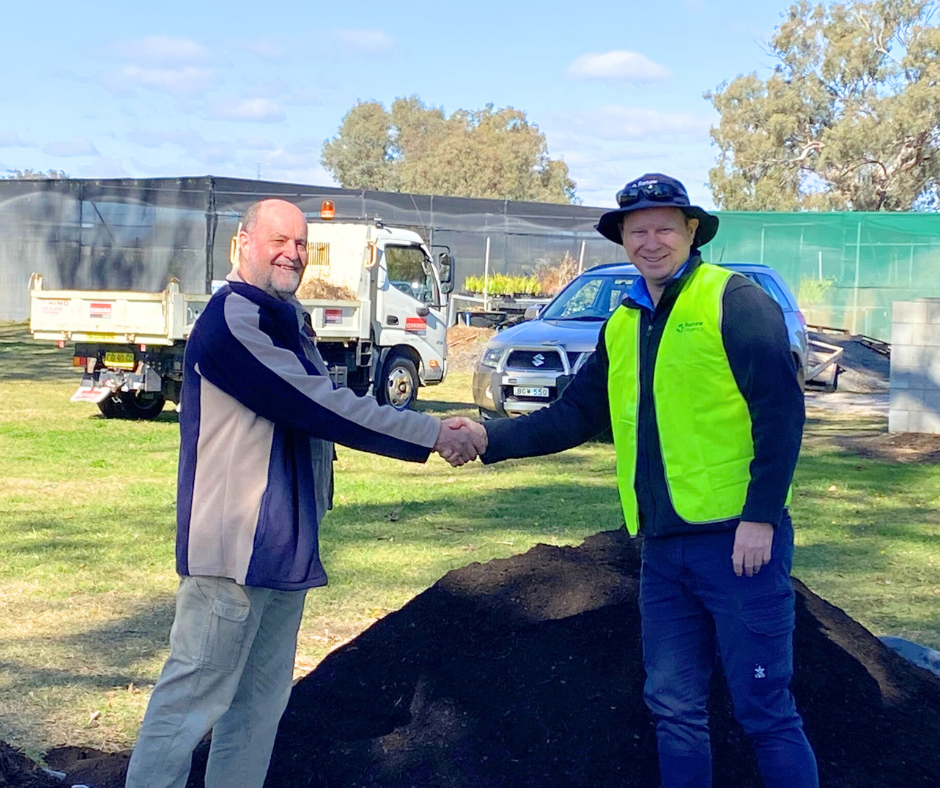 ---
Compost purchased by Tamworth farmers gives back to Landcare
Tamworth Regional Landcare Association (TRLA) has just taken delivery of composted soil conditioner and fine wood mulch at its Landcare Nursery on Wallamore Road, Tamworth. The compost and mulch were donated by Renew Organics and BioCarbon Soil, who have been operating the composting facility at 123 Forest Road for Tamworth Regional Council since March 2022.