Enchanting Harmony: Suite Mágica by Andrew Blanch and Emily Granger Supports Nundle Community Garden's Growth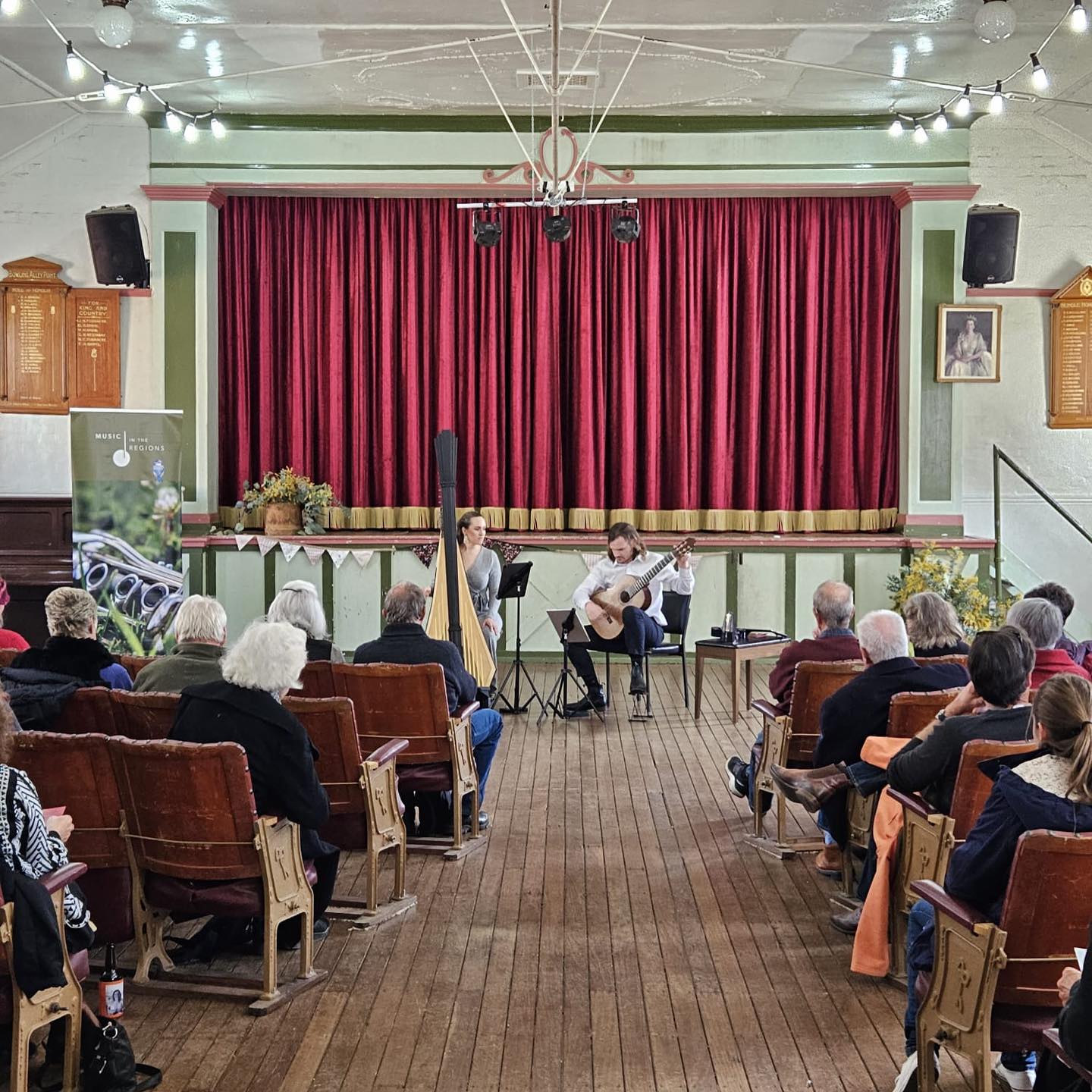 Guitarist Andrew Blanch and harpist Emily Granger united their talents to cast a captivating spell with Suite Mágica. Presented by Music in the Regions, this musical delight not only enthralled the senses but also echoed support for the Upper Peel Landcare Group.
Blanch and Granger's harmonious collaboration painted a musical canvas that transported the audience. Held at Nundle Memorial Hall, the event harmonized cultural enrichment and environmental concern, benefiting the Nundle Community Garden.
The Upper Peel Landcare Group raised close to $500 through ticket sales and food during the event. This substantial contribution will significantly aid in the further development of the community garden, marking a successful fusion of artistic appreciation and community support.
Emily Granger's Lyon & Healy Salzedo harp added an ethereal touch, blending seamlessly with Andrew's guitar. The receptive audience was treated to a mesmerizing experience that also contributed to a worthy cause.
This performance marked Music in the Regions' journey, promising more transformative musical encounters. It underscored music's power to uplift, inspire, and foster community connection.
Suite Mágica with Blanch and Granger was a testament to art's soothing influence, leaving a resonant memory of their harmonious partnership. As the melodies lingered, so did the impact of their contribution to the Nundle Community Garden's growth.