Frog Habitat On Public Land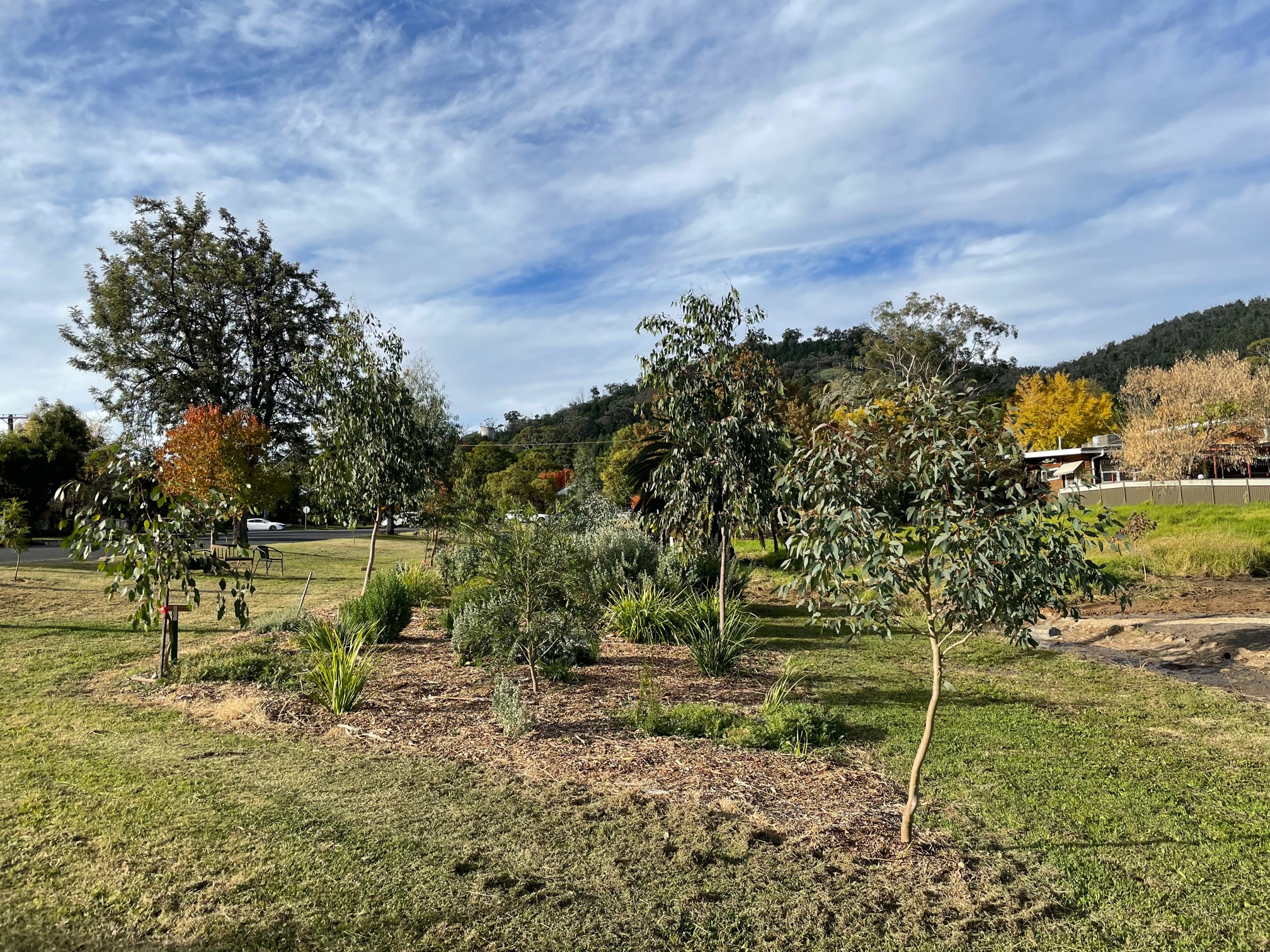 Local residents, with the support of Tamworth Regional Council and Tamworth Regional Landcare Association, are working together to create a sustainable and biodiverse habitat for the native birds, insects, small mammals, frogs and reptiles that call the East Tamworth neighborhood home.
By planting native trees, shrubs and grasses, the group is creating an urban refuge for wildlife, and an accessible venue for local children to learn about nature, and partake in citizen science.
The project commenced in May 2021, with local residents planting six species of local Eucalyptus. In October of that year, two 'shrub zones' were commenced, and in May 2023 a wet boggy area was excavated to create a frog pond.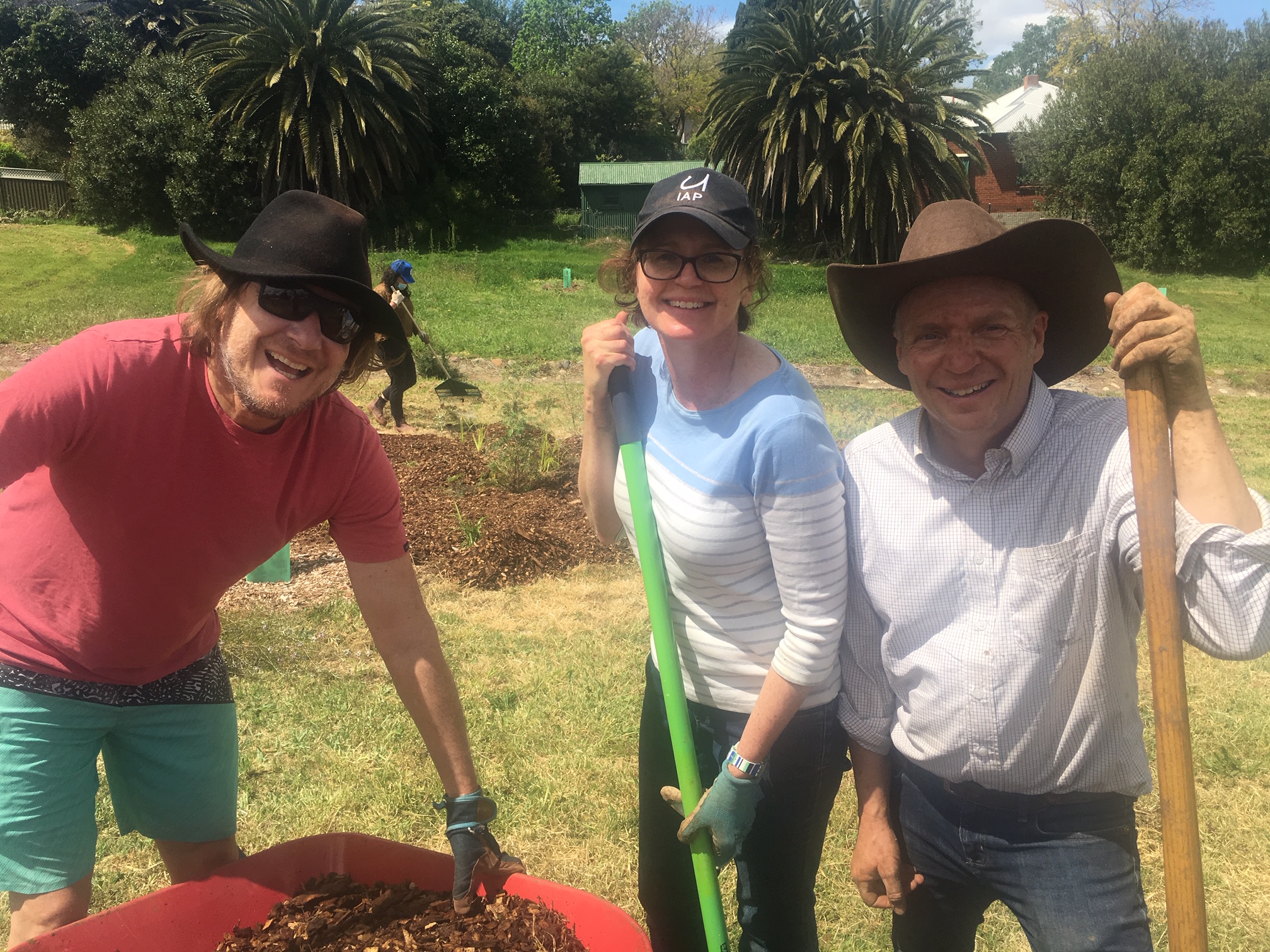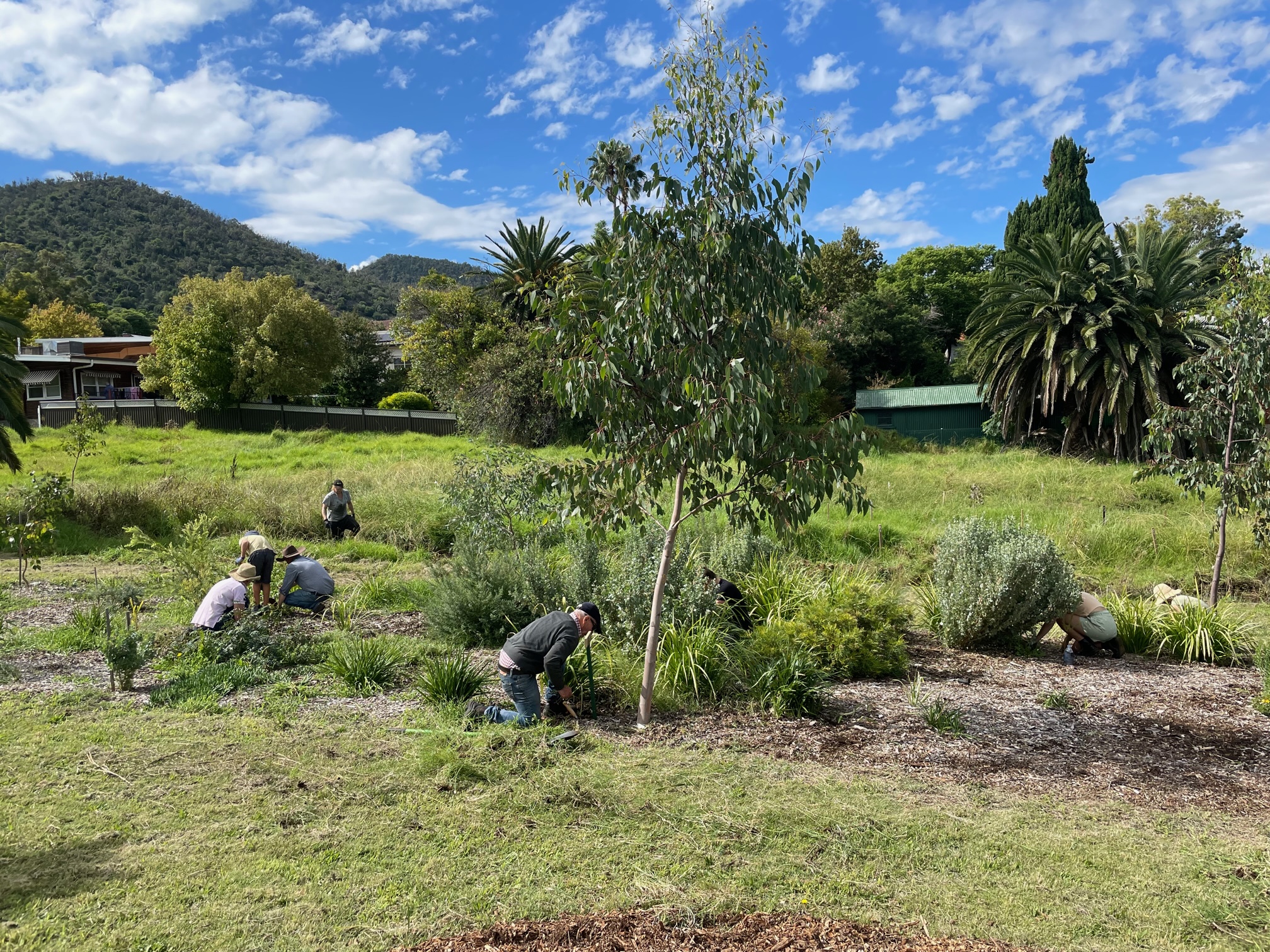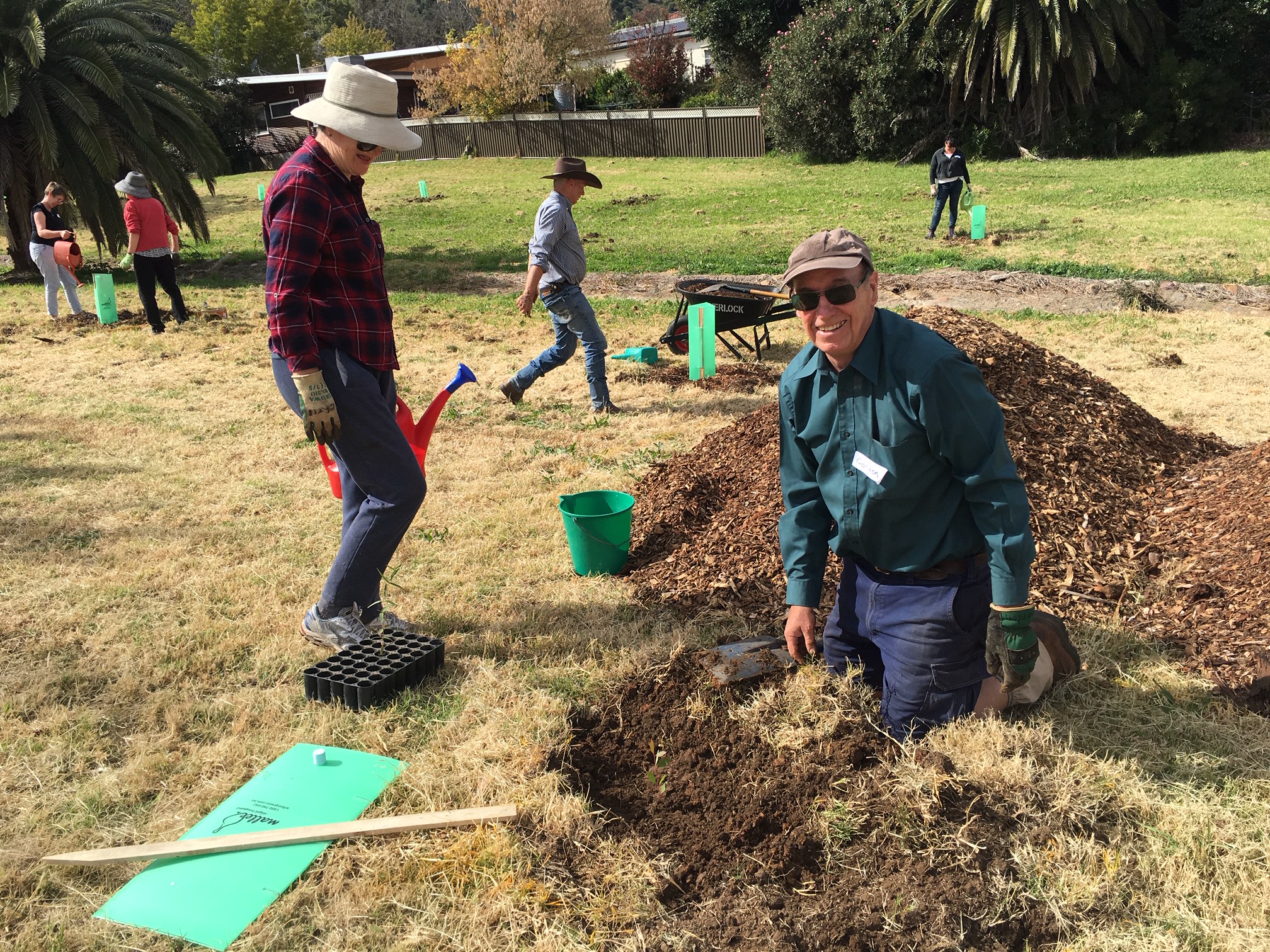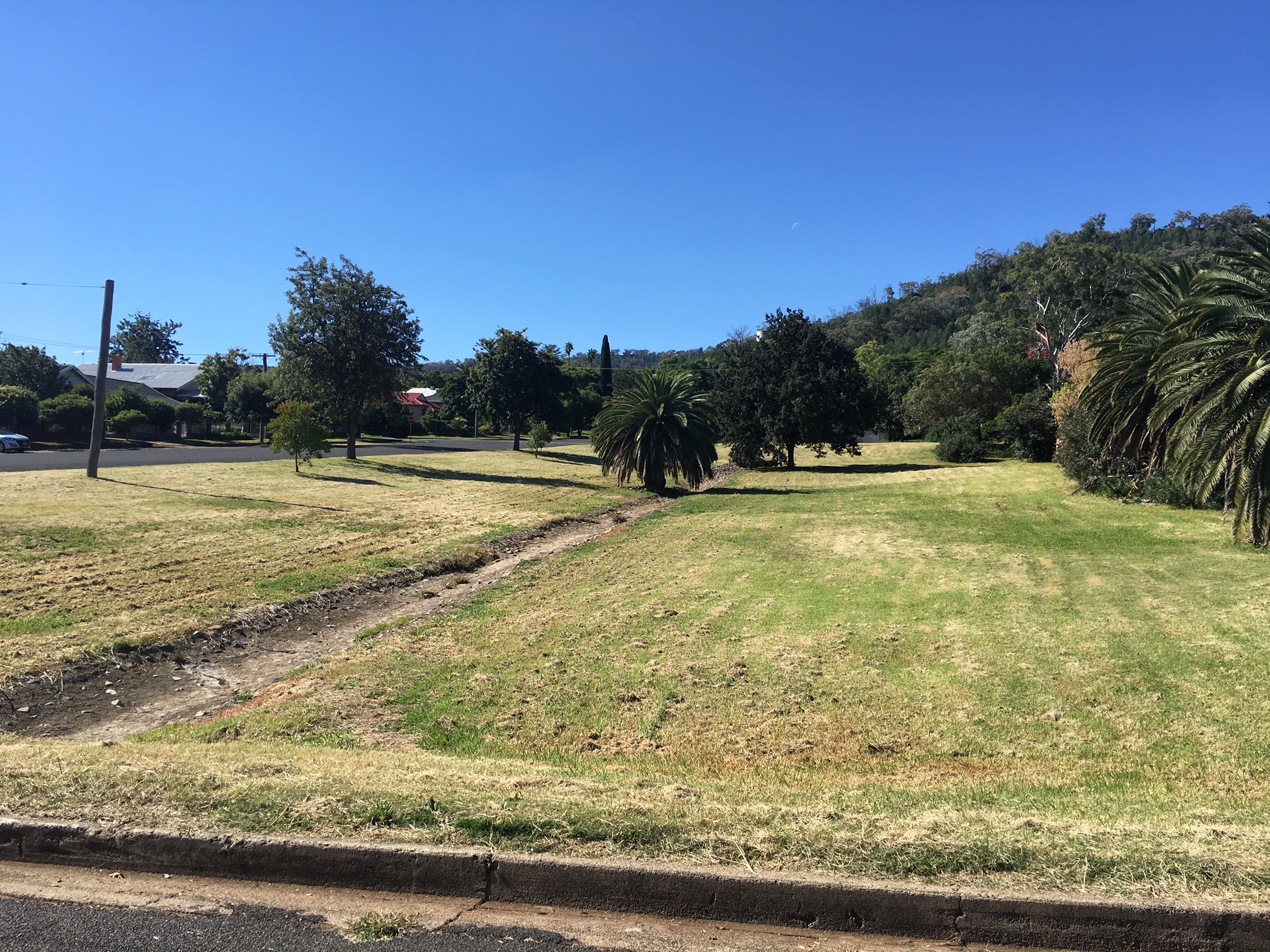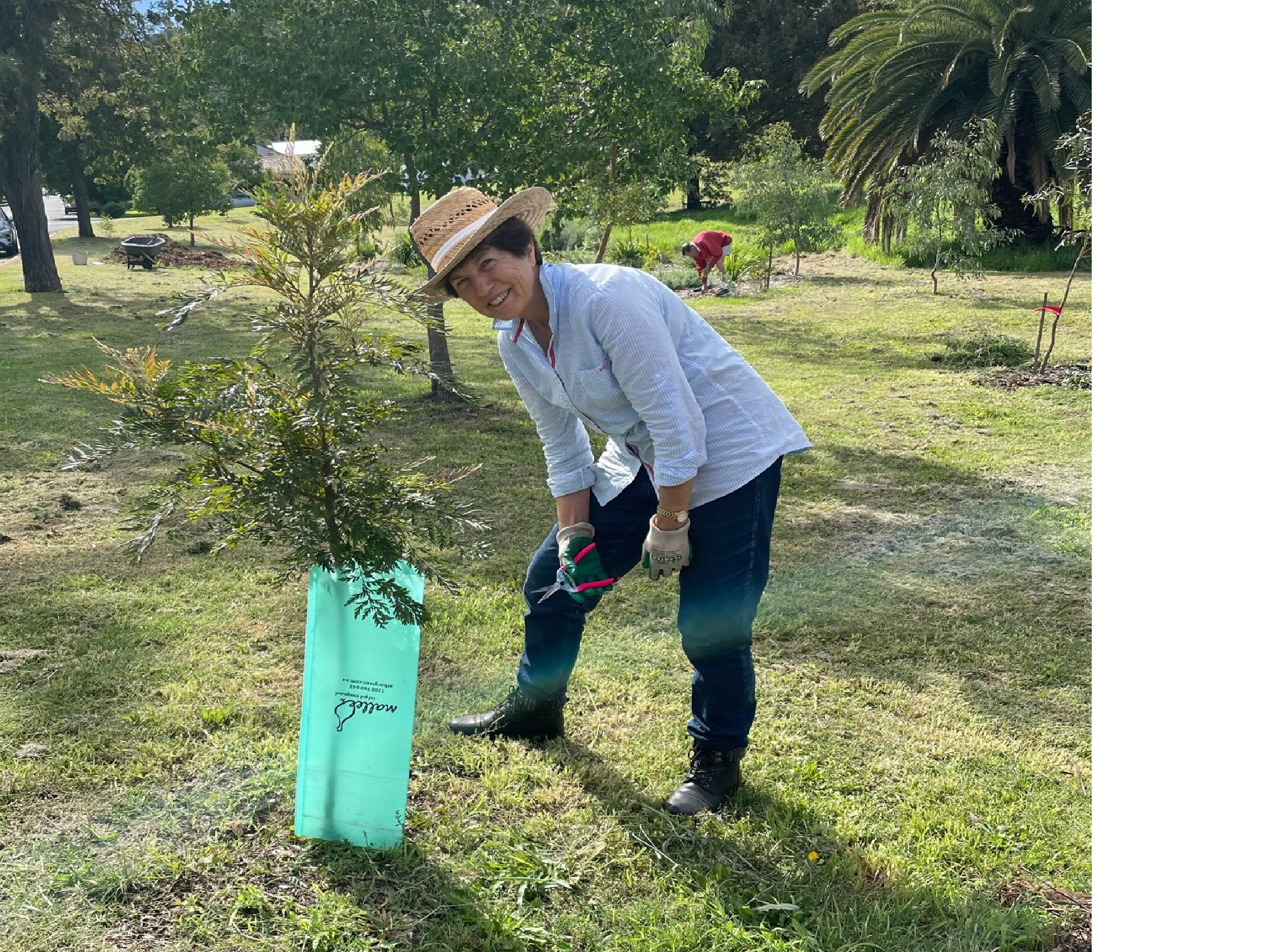 Local residents continue to care for the park, by coming together regularly on weekend working bees. In addition to caring for the new native vegetation, they have added rocks and logs to the site, offering habitat for wildlife.
This project has numerous benefits which include:
Supporting local biodiversity including frog conservation;
Offering like-minded people an opportunity to meet and work together towards a positive environmental outcome;
Creating a 'nature learning zone' for children e.g. for school excursions;
Beautification of a shared public space; and
Supporting community health and wellbeing by providing a green space for relaxation 'next to nature' .
Key Facts:
Project site: 'Currawong Park' (corner of Raglan and Fitzroy Sts, East Tamworth).
Grant Funding: Regional Australia Bank & Tamworth Regional Landcare Association
Revegetation: Over 400 native plants (from Tamworth Landcare Nursery).
Council champion: Councilor Helen Tickle, Tamworth Regional Council
Project Manager Penny Milson (local resident)
Frog Pond Design: Ian Lawrence, engineer & urban water expert (services donated)
Contractor: Wayne Cook Landscapes
We gratefully acknowledge the contribution of many local residents who regularly donate time, ensuring this evolving project continues to thrive. We appreciate the ongoing support of Tamworth Regional Council who have entrusted our volunteers with transforming this public land into something special. Council funded the initial tree planting, and continue to provide mulch and lawn mowing services on an ongoing basis.
PDF – Plant Species List PDF – Plant Species List