Mr Weedy Workshop
Date: 27 May 2023, 9:00am - 12:00pm (GMT+10:00) Sydney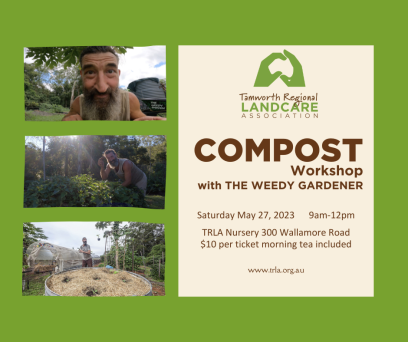 Learn how to make compost and compashi with Mr weedy himself.
Saturday May 27, 9am-12pm.
300 Wallamore Road, West Tamworth
Morning tea provided.
Please bring a water bottle and closed in shoes.
You will learn;
- How to make soil bacteria and how to make plant food (lactobacillus bacteria)
- How to make Compashi (a method of compost using Lactobacillus Bacteria)
- How to start and maintain a wormfarm using a handfull of worms.
Sorry, you've missed the RSVP deadline for this event.