Wallabadah Creek Catchment Community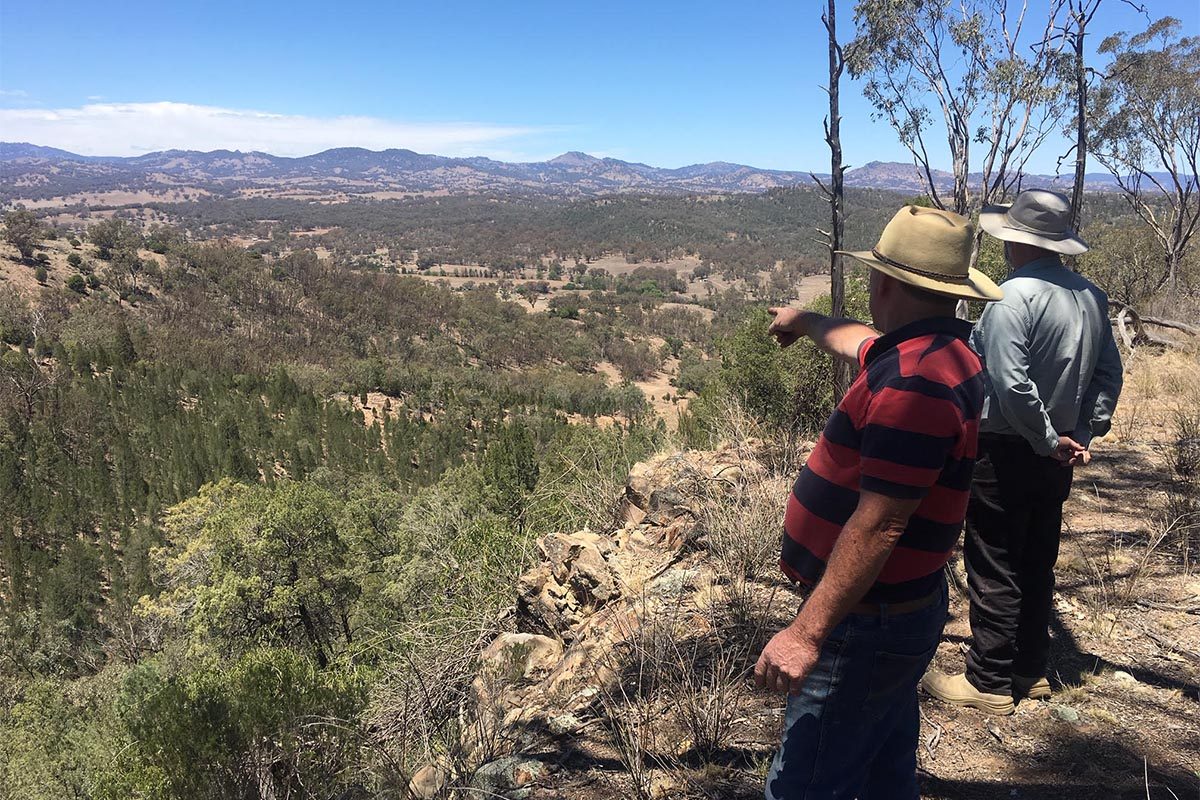 The Wallabadah Creek Catchment Community (WCCC) is a local landholder-driven group that became a sub-committee of Tamworth Regional Landcare Association in 2019.
The group is motivated by a shared desire to collectively explore, understand and, where feasible, promote management practices and projects which regenerate and sustain underground and natural surface water within their subcatchment.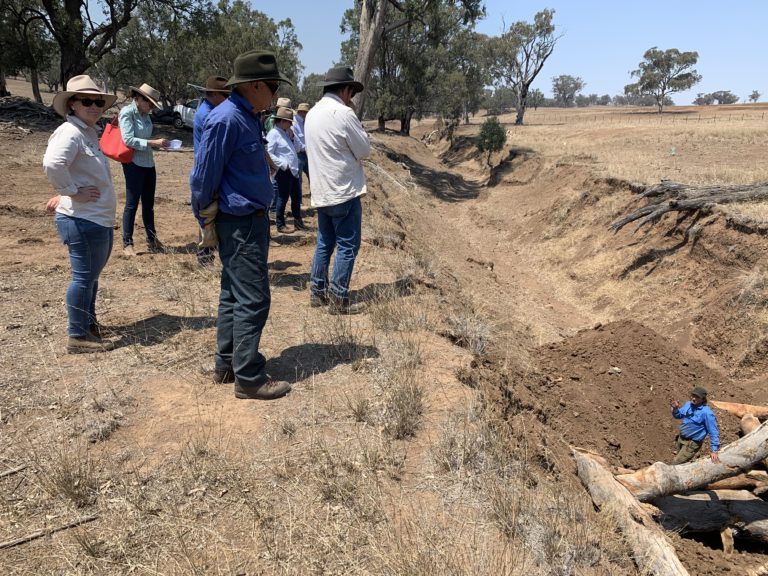 WCCC acknowledge responsibility for the health of the water which falls in their subcatchment and its existential importance to not only themselves (and the commercial enterprises they run) but, also, for the people who live in the village of Wallabadah, and those who may live in the valley in the future.
The Wallabadah Creek sub-catchment is 45,000 acres, divided into 17 landholdings and watered by 3 major creeks. Its underground aquifers provide water for the village of Wallabadah, 56 kilometres south of Tamworth.
The prolonged drought in the region has motivated landholders to consider what individual and collective measures might be taken to enhance and sustain their underground and surface water, which serves the entire ecology.
With the support of LLS North West funding the WCCC have engaged expert advisors to inform a soil and hydrological baseline of the catchment, with the intent of developing a Catchment Management Plan. The WCCC are working with partners (including TRLA), Liverpool Plains Shire Council and consultants within the region to promote a collaborative, informed approach to regenerating and reinvigorating surface and groundwater flows, restoration of pastures and riparian zones and adopting sustainable land management practices that will in turn support a return to full biodiversity and drought resilience.
If you would like to know more about the activities of this group or to join it, please contact George on 0414 851 302, email: wallabadahwater@gmail.com or find the group on Facebook: @Wallabadahwater or Instagram: @wallabadah_water